Talented hands from the Black Sea, YOLGORMEZ Family, flavour journey has began with
RIDVAN YOLGORMEZ's efforts as a bread producer in 1965 and he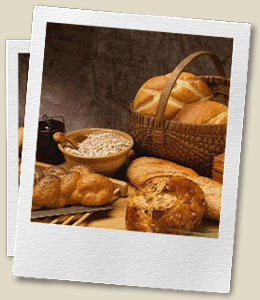 transferred his knowledge and experience to his children and Kale Ekmek has turn into a tradition. With his children's understanding of invariable quality and not make concessions, the brand of Kale Ekmek are growing up as far as today. The company keeps on its way by producing bread, floury products, pastry, chocolate and besides them, owing to its catering service, makes a different flavour in the sector. Kale ekmek has the conscious of environment, it invets in human resources and technology, attaches importance to customer satisfaction and aims at planned grow up. All products are produced in hygienical conditions and presents to customer with appropriate standards. It pays attention customer's needs, requests and makes importance recent technology. Production planning is made with not make concessions for traditionalist quality and served by expert inspector personnel with careful control systems.
Because in Kale Ekmek...
it's a PASSION to create and present products which gives us health, energy and happiness in all our life...
The customer satisfaction is our absolute TARGET...

Sema YOLGORMEZ DONMEZ
Selma YOLGORMEZ
Umit YOLGORMEZ
Sertac YOLGORMEZ