If your company has a dining hall but no kitchen and also willingly healthy and delicious flavour like in your own home, we have 4 filling delicious menus alternatives and they are ready for your order. Menus are prepared in our hygenic kitchens and also if you want to choose your own menu, we can present it and meal will be transferred to wherever you wish.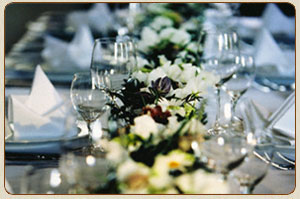 Kale Ekmek is able to prepare and renew special menus due to the customer's wish and needs. We are always with you with our cook, who doesn't leave natural products and flavour, our service vehicles which is in the service of all points of nation, our expert service stuff, special equipmants and decoration stuff...
Menus, salads, snack bars are prepared by your your invitiation style, organized place and your guest's type. We can make your invitiation unforgettable by begining with wealthy ordovr menus and going on main meals and finishing with dessert & coffee along.
Home made cookies, cakes, muffins, tartolets, brownies, delicious triangle club sandwiches... and more... Accompany with them, warm tea, natural orange juice, lemonade kinds, aroma tea... We presents all of these to your guest's wherever you want...


In your cocktails...


Opening ceremonies...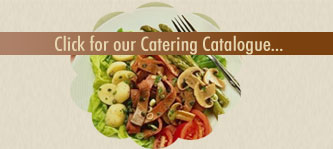 Special parties...


Garden parties...


Wedding, Engage and Circumcision Ceromonies...


In your birthdays...


Fair Presantations...


Business Gatherings and Seminar Organizations...


Vendor Gatherings...


Exhibition Openings...


Student and Children Festivals...


The Ramadan Fast Meals...
All of your special days and intivitiations... We are always with you by our presents carefully, different, smart and delicious...